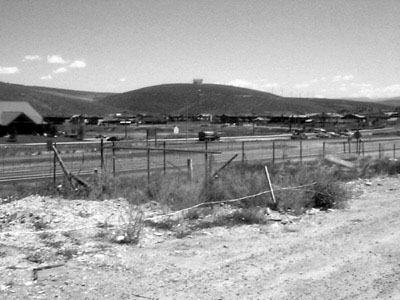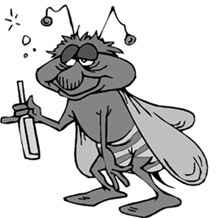 Building on ridgelines is a touchy subject in Snyderville Basin. Some people get away with it; others (like the guy building the structure in the photo above) get busted. This could be the nail in the coffin for viewshed restrictions in all of Summit County. Stay tuned.
KPCW is having its annual summer member drive. KPCW's "Mayoral Race" was some pretty funny stuff—especially the quips on Gayle Ruzicka and Tom Welch. Show your support by pledging some dough. They've taken classical off the program and replaced it with "Rock," and Blair is still kicking people's asses.
The September issue of Playboy not only has a nude pictorial of Survivor's Jerri, but a great satire on Utah's Porn Czar, Paula Houston. Entitled "Porn Czar vs. Porn Star," Playboy makes international fun of Mormons, Utah's moral fiber, Brigham Young and even Donny Osmond. This one's suitable for framing, kids.
Listerine commercials are now saying the mouthwash can "locate" bacteria. "Locate" seems like a bit of a stretch for a mouthful of chemicals that damn near kill your tongue.
Hawaii refuses to recognize evolution. Their concept: preserve Hawaii, the way is right now. Method: Kill all Miconia plants. Miconia's are considered a feral species that grows too fast. Method: Freeze certain kinds of tree frogs. They eat too many of Hawaii's precious bugs. Method: Kill all snakes, and keep any more snakes from coming into the country. Hawaii has no snakes; snakes eat rare Hawaiian birds. In other words, human intervention in Hawaii overpowers even the natural process of evolution.