Park City Mountain Resort Events Crank It Up!
by tommy kirchhoff
For us, the coolest event in Utah is the America's Opening Worldcup alpine ski race at Park City Mountain. Ol' Andy and I get fired up as autumn settles through the Wasatch, and the snow guns start laying down the ice on CB's. Thanksgiving approaches and we know we'll soon be hangin' out with international racers, multitudes of beers and those damn Austrians who come to clean up at these things (kidding aside, we worship those damn Austrians).

America's Opener was no disappointment this year. With the hottest U.S. men's alpine team in 20 years and ol' Andy scratching skis for USSA, we knew this would be a good one. Park City Mountain was nearly flawless in its handling this gigantic, televised event, with special kudos going out to the USSA staff; Karen Korfanta, Park City Mountain's queen of the race department; Michelle Palmer who so lovingly greased the skids for the Wild Utah staff; and of course, Park City Mountain Events Manager, mother-of-my-child and the chic who we never see anymore, Kat Kirchhoff. I'm not a big Chevy guy, so that's all the plug you're gonna get out of me. Audi, now that's a vehicle…

On then, Drinker and Dancer, Masher and Vixen, to the U.S. Snowboard Grandprix at Park City Mountain's incredible superpipe. Though not as large and demanding an event as America's Opener, this event packed that pipe with the draw of the Red Hot Chili Peppers (too many smoking allusions for you?). 8000 people crammed in and jammed with the Peppers, then stuck around to check all the hottest riders and Olympic medallists hittin' that pipe.

The next morning offered the Jib Jam competition and five grand of Yahoo!'s dough for ridin' the rails. Jim "The French Legionnaire" Mangen, who has put together one of the sickest ride parks in all the land, set up a special set of rails next to the superpipe for the Jib Jam. (You won't catch stick chasers in the park too often— but you know all too well that they kick ass anywhere on the mountain. Hah! It's my paper, let the truth be known!)

Watch for these upcoming events at Park City Mountain: Forum Snowboard Youngblood Series, January 18th; King of the Wasatch, February 8th-9th; World Superpipe Championships, February 21st-23rd; U.S. Masters Championships March 17th-23rd; Nastar National Championships, March 26th-30th; Last Day Celebration, April 13th. Check Park City Mountain's website for more info on live music and events at www.parkcitymountain.com.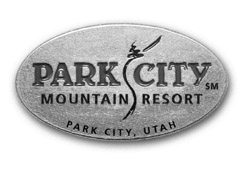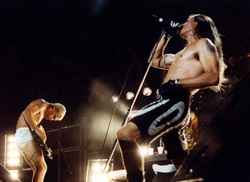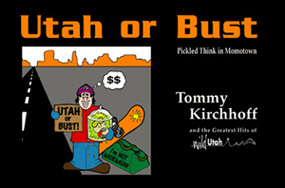 The greatest hits of Wild Utah is available in book form. Click on the Utah or Bust image for the link.